Ladies Sangeet
Weddings and Celebrations Service
The ceremony offers respite from all the hectic seriousness of the wedding preparations. Women of the family get together several days before the wedding day with dholaks and spoons, surround the bride and sing traditional wedding songs. Subjects of the song range from about daily life of women to teasing the bride about her upcoming wedding and her groom.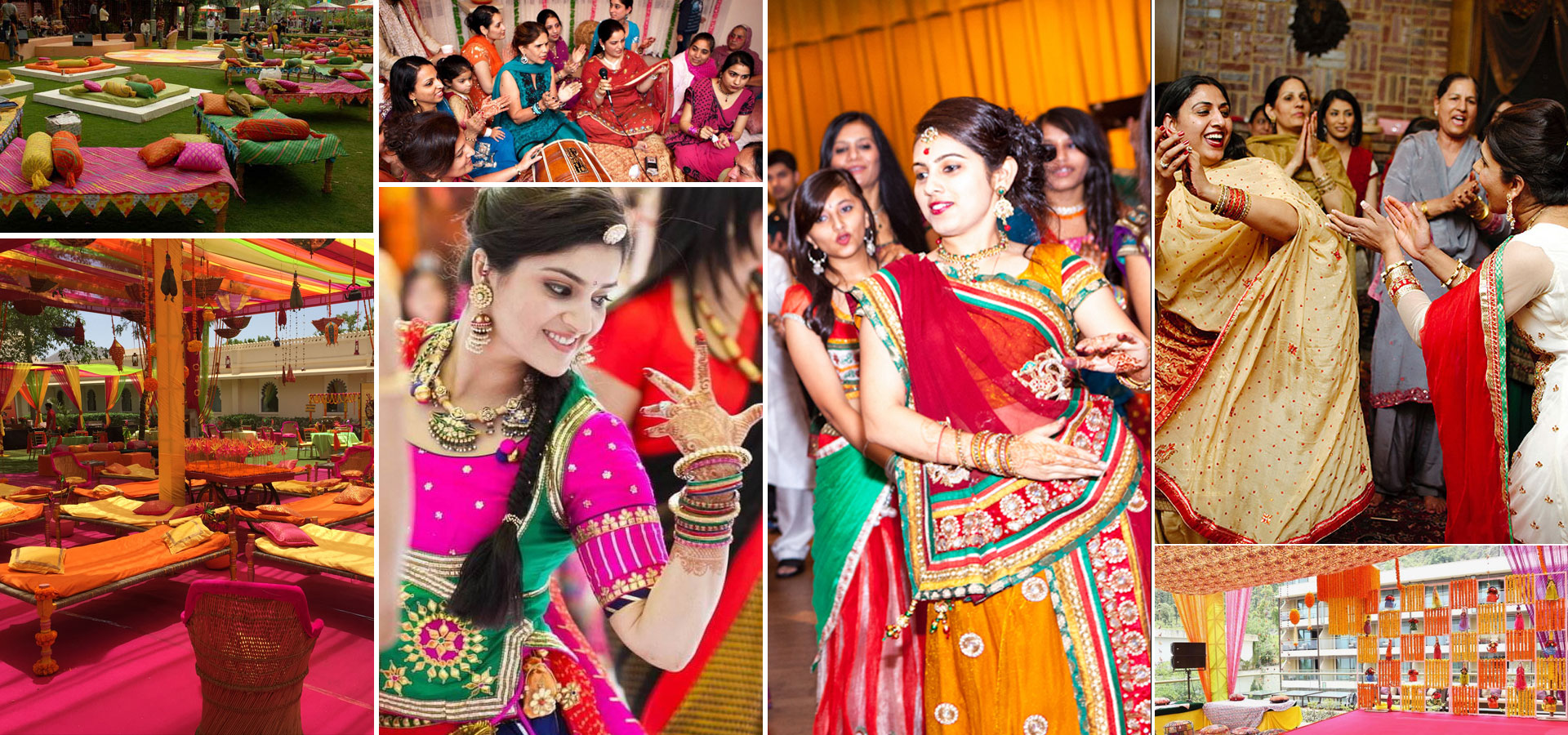 Why Choose Us For
Ladies Sangeet
Ladies Sangeet is the most awaited and much-loved ceremony amongst all the other events of a wedding in India. Ladies Sangeet acts as an ice breaker for both the families. Event Chakra organizes theme based ladies sangeet ceremony with the much-needed decorations and props.
We help in organizing all possible arrangements regarding music, DJ setup, instruments needed and choreographers to raise the bar of naughtiness and liveliness of the event. We assist with an amazing song selection and great and appetizing snacks and dinner. We take special care of lightings and customize the sitting arrangements for both the families.
We take the Event Planning and Executions to the Highest Level of Fineness