Tanoura Dancers
Entertainment Service
Tanoura dancers are the fusion between Egyptian dance and Sufi music. This form of folk dance can glitter up any kind of event. Event Chakra gets in professional Egyptian Tanoura dancers for our clients.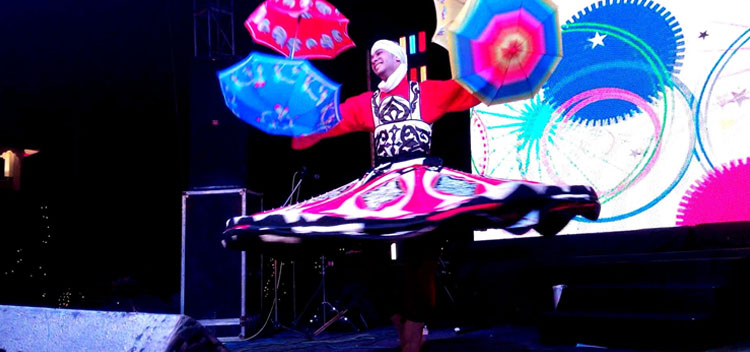 Why Choose Us For
Tanoura Dancers
Tanoura is a form of folkloric dance which is very common in Egypt. Tanoura means skirt in English and it is usually performed by Sufi men for the Sufi music, who spin continuously like the dervish dancers in the Levant and Turkey. These artists are of not only world class but also have exposure with renowned and famous celebrities and entertainment industry along with the international artists.
From Tanoura Prayer to International darawish Tanoura dancers, we have all talented Tanoura performers in our pool of talent. These Tanoura artists are talented and hired from trusted sources only to avoid any talent crises and performance goof ups.
We take the Event Planning and Executions to the Highest Level of Fineness